Fishing for the Future: Come and Try
18th September 2023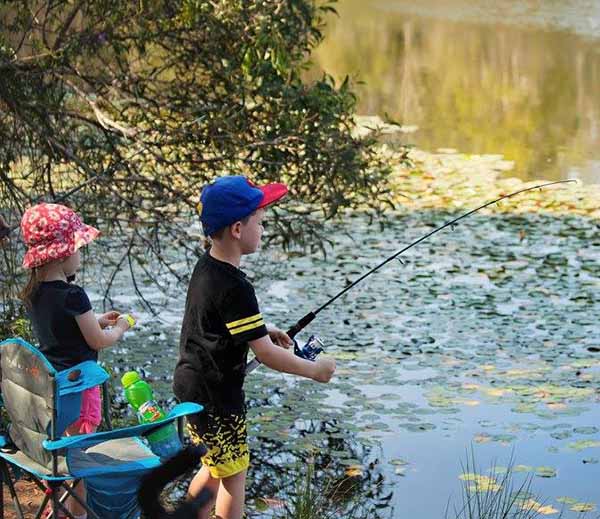 ---
About this event
Join us on the Logan River to learn all the basics needed to fish for today and tomorrow, no matter what your age or ability.
This fishing class will take you through all the tips and tricks - including how to catch bait, tie fishing knots, bait hooks, cast a fishing rod and how to practice responsible sustainable fishing. All equipment, bait and fishing advice for the day will be provided by our experienced instructors.
Registrations required for all attendees - spaces are limited!
You'll also be given the opportunity to have your say on Fishing for the Future in Logan and help Council plan, develop and deliver future fishing related projects, educational resources and events. Have your say at haveyoursaylogan.com.au/fishingsurvey.
Discover Logan's incredible waterways over two weeks (16 - 30 September) as part of RiverFest celebrations. Spend time connecting with our waterways by joining us at an event, like this one, or take the opportunity to enjoy your favourite activity at a park by the water. Learn more about future visions and the things you can do on our waterways.
Important information:
Suitable for ages 4 years and older - parent/guardian supervision required.
This event may be cancelled or postponed if the weather conditions aren't suitable. We will notify you via text and email no later than 1 hour prior to the start of the event.
If you can no longer attend, please cancel your booking via Eventbrite to open your place to those who are on the waiting list. Alternatively, contact the Councils Environment Team on (07) 3412 4491 or environment@logan.qld.gov.au.
For more information email bookings@2bentrods.com.au and the website: www.2bentrods.com.au
The lesson is delivered by 2 Bent Rods as part of the City of Logan's Environmental Events and Activities program and Citizen Science initiatives. This event is made possible by funding from the Queensland Community Fishing Grants Program.
Categories: Waterford - Free - What's on - Environmental
---
Still looking?
Search for other events...