Logan Art Gallery exhibition opening (staggered event)
22nd January 2021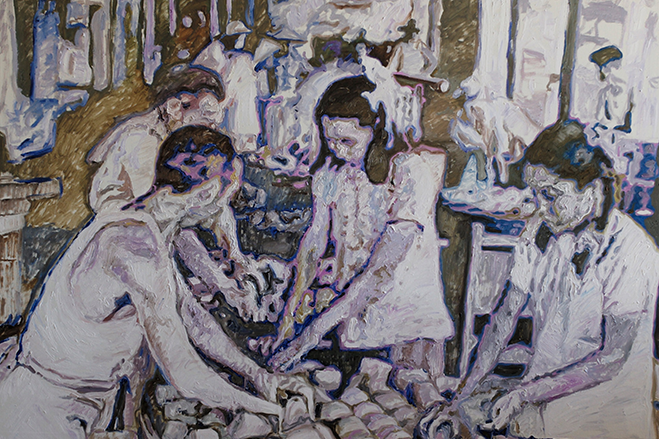 ---
About this event
Join us at Logan Art Gallery for a staggered opening of the following exhibitions:
Ronelle Reid: Urban menagerie
Richard Connors: Elements
Helena Jackson-Lloyd: Of the desert
Lei Xu: The smell of memory
Chloe Wigg: Natural resilience: inner feelings, outward reflections.
Please note: visitation is limited to 30 minutes.
Bookings are essential. Please book your preferred session:
This is a COVID-19 safe event. At Logan Art Gallery the well-being of the community is our highest priority. The gallery is open to the public with restricted visitor numbers, social distancing, and hand hygiene requirements.
Exhibitions are on display until 27 February 2021.
Image credit: Lei Xu, Man Tou (steamed bread), 2018, oil on canvas.
Categories: Logan Central - Logan Art Gallery - Logan Art Gallery Events
---
Still looking?
Search for other events...