Making 'memory markers' using gold leaf (workshop)
14th January 2021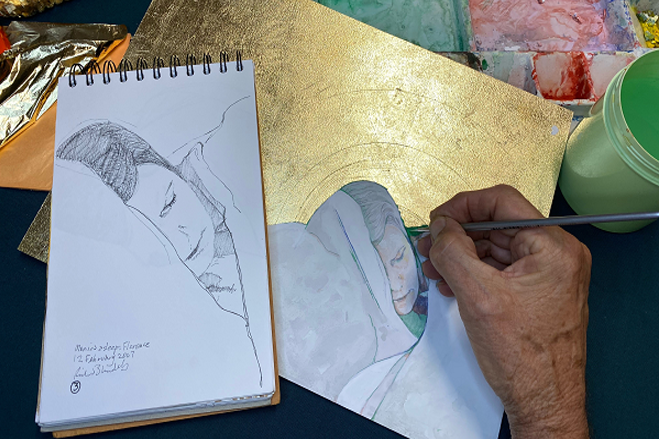 ---
About this event
Join artist and educator Richard Blundell alongside his exhibition Gathering Gold.
This workshop at Logan Art Gallery focuses on memory as a positive influence in the material world. Based on his experience developing paintings for the Gathering Gold exhibition Richard will show how your personal history, memories of lived experiences and relationships to your home environment can be very rich fields for creative exploration and developing a visual narrative.
You'll create a small scale painting on recycled wood using gold leaf, and water based media.
We encourage you to bring:
your own copies of photos or drawings of personal interest (as 'starter' reference material)
your own piece of 'wood of memory' to work on with paint and gold leaf.
All other materials will be supplied.
Strict COVID safety restrictions will apply. Bookings are essential, with 12 places available.
Categories: Logan Art Gallery - Art, Culture and Heritage
---
Still looking?
Search for other events...