Waterbug survey with Watergum
30th January 2021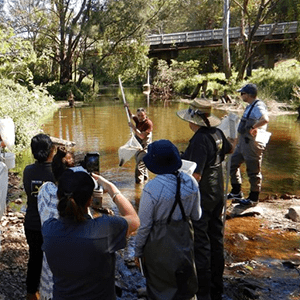 ---
About this event
Watergum (with support of Logan City Council) will hold a Waterbug survey on Saturday 30 January at 1 Chardon Bridge Road, Cedar Creek.
Learn how to assess the health of our waterways as you forage for waterbugs! Some waterbugs are very sensitive to pollution and their presence or absence helps us understand the health of waterways.
Data you collect provides national bodies and our council with up to date information about the health of our waterways.
Find out more and book your place at this event.
Categories: Environmental - Environmental events
---
Still looking?
Search for other events...