Creative weaving workshop with artist Kyra Mancktelow: Coiling and string making
17th June 2021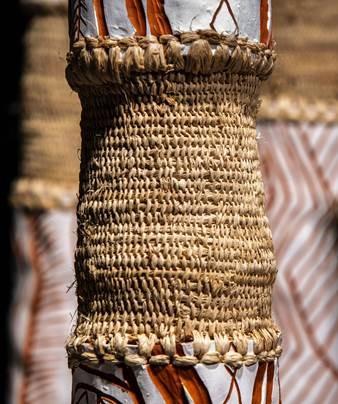 ---
About this event
Kyra Mancktelow (Quandamooka, Mardigan and South Sea Islander) will be holding a practical, face-to-face weaving workshop for adults.
You will be taught the traditional techniques of string making and coiling with raffia.
Important information:
Image credit: Kyra Manktelow, Born under a tree, (detail), 2020/21, natural fibres.
Categories: Logan Central - Logan Art Gallery - Arts, culture and heritage - What's on
---
Still looking?
Search for other events...