Aussie backyard bird count
18th October 2021 - 24th October 2021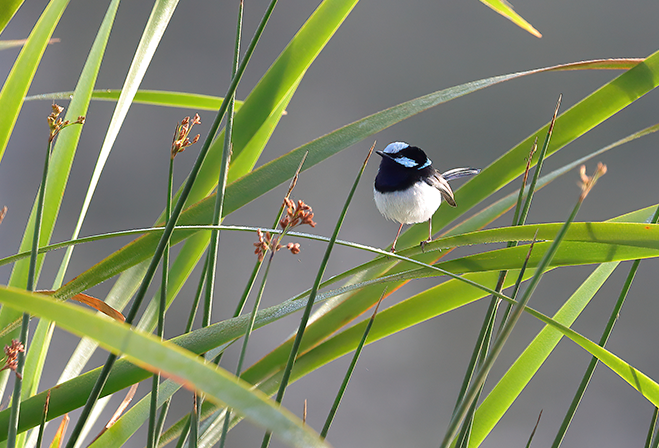 ---
About this event
Help BirdLife Australia create a bright future for Australia's birds as you take part in the 2021 Aussie backyard bird count from 18 to 24 October.
Along with birdwatchers in many other cities across Australia you'll watch and count birds in your own backyard and other areas near you. These might include places like:
your garden
the local park
a beach
even your town centre.
By recording the birds you've seen within a 20-minute period you will help BirdLife Australia to better understand local birds and conserve their populations. Better yet, you'll get to know the wildlife on your very own doorstep.
How to take part
To take part, set aside 20 minutes to stand or sit in one spot, and note down all the birds that you see. Do this at any time or place during National Bird Week, 18 to 24 October 2021.
You will need to count the number of each species you spot. For example, you might see 4 Australian magpies, 2 rainbow lorikeets and a sulphur-crested cockatoo.
Submit your bird count through an online web form on the Aussie Bird Count website or use the free Aussie Bird Count app.
How to identify birds
To help you identify birds, keep a copy of the Bird places of Logan brochure (PDF 2.5 MB) handy. The brochure features birds spotted at 39 areas across the City of Logan. It also lists the best local bird watching sites, along with barbecues and other facilities.
If you would like us to post you a hard copy of the Bird places of Logan brochure please email environment@logan.qld.gov.au or call 07 3412 4491. This brochure was produced in partnership with BirdLife Southern Queensland and Birds Queensland.
When you consider that more than one third of bird species in Australia have been spotted in the City of Logan, there's plenty of reasons to take part. Whether you're at the Eagleby and Berrinba Wetlands, local parks and nature reserves or in your own backyard, there are plenty of beautiful places to locate and identify bird species in the City of Logan.
Logan City Council is proud to sponsor this event run by BirdLife Australia.
BirdLife Australia is Australia's largest bird conservation charity. It's core purpose is to stop the extinction of Australia's birds.
Image credit: Superb Fairy Wren by Janine Jungfels.
Categories: Online - Yarrabilba - Woodridge - Woodhill - Wolffdene - Windaroo - Waterford West - Waterford - Veresdale Scrub - Veresdale - Undullah - Underwood - Tanah Merah - Tamborine - Stockleigh - South Maclean - Springwood - Slacks Creek - Silverbark Ridge - Shailer Park - Rochedale South - Riverbend - Regents Park - Priestdale - Park Ridge - Park Ridge South - Areas - North Maclean - New Beith - Munruben - Mundoolun - Mount Warren Park - Monarch Glen - Meadowbrook - Marsden - Lyons - Loganlea - Loganholme - Logan Village - Logan Reserve - Logan Central - Kingston - Kairabah - Kagaru - Jimboomba - Holmview - Hillcrest - Heritage Park - Greenbank - Glenlogan - Forestdale - Flinders Lakes - Flagstone - Edens Landing - Eagleby - Daisy Hill - Crestmead - Cornubia - Chambers Flat - Cedar Vale - Cedar Grove - Cedar Creek - Carbrook - Buccan - Browns Plains - Boronia Heights - Berrinba - Bethania - Belivah - Beenleigh - Bannockburn - Bahrs Scrub - Accessibility friendly - Environmental - What's on - Family friendly - Children's activities
---
Still looking?
Search for other events...