Froggy fun with Watergum – Kids Workshop
14th December 2021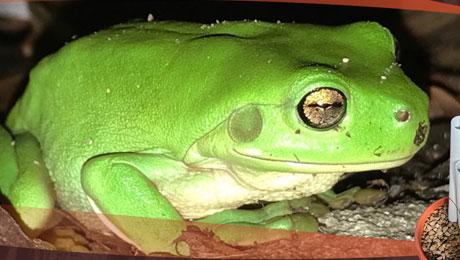 ---
About this event
Join us for interactive activities that will teach participants all about the froggy friends in your garden, before we build them a 5 star frog hotel!
During this Froggy Fun workshop delivered by Watergum in partnership with Logan City Council you will learn all about native frogs and what you can to help them.
Native frogs are a favourite visitor of Australian gardens and come in many different shapes and sizes. Australia hosts 240 species of native frogs! It doesn't matter where you are in the City of Logan or how big your outdoor space is, you will surely have frogs lurking nearby.
Native frogs need our help as they are struggling to find suitable habitat to live and breed. Urban development has greatly reduced their habitat and what is left is often taken over by cane toads. This workshop includes an introductory presentation that will help you to identify your hopping friends and learn all about their specific needs followed by a 'How to build your own frog hotel' activity!
Please note you won't be making your own frog hotel to take home with you, we will create one together which will stay at the gardens.
This is a hands-on session that we know your kids will thoroughly enjoy. Register today, spaces are limited!
For more information email watermonitoring@watergum.org. This workshop is delivered by Watergum as part of the City of Logan's Environmental Events and Activities Program and citizen science initiatives.
Important information:
This is an educational workshop for children aged 4 to 10 years old.
Parental/guardian supervision is mandatory.
Spaces are limited, to register visit Eventbrite.
We will let you know the exact location once you have register.
Categories: Meadowbrook - What's on - Environmental - Children's activities
---
Still looking?
Search for other events...