Innovation
Vision and strategy
Logan's local innovation, new ideas and technology improve how we do things in the city. All our innovation is designed to improve the lives of our residents and the way our city functions.
City vision
Innovative, dynamic city of the future
Our vision is for a well-planned, sustainable city that has local and global reach. The City of Logan is a place with a rich history and diversity. It's a place where people and businesses are adaptable.
City Futures Strategy
Our City Futures Strategy is our road map for Logan's future. It outlines our strategic priorities for the City of Logan.
The strategy was developed through consultation with the community and aligns with the Australian Government's Smart Cities Plan.
Read our City Futures Strategy (PDF 5 MB).
Innovation ecosystem development
We've developed a strategy and framework to strengthen our innovation capability in the City of Logan. An innovation ecosystem is one that creates new ventures and companies that generate jobs at a faster pace and will play a significant role in the city's post COVID-19 economic recovery.
This work is being undertaken in close collaboration with other areas across council, the region and internationally and aligns with the City Future Strategy.
Innovation is doing things differently and better and we encourage the community to participate in building Logan's innovation ecosystem.
The coLab Growth Hub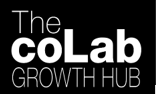 The coLab Growth Hub in the City of Logan, Queensland is a place where scaling ventures can grow in a supported and globally connected environment.
Logan's first coLab is powered by Logan City Council. Our partners include Logan-based global edu-tech company, G01 and the US-based Network for Global Innovation.
Visit the coLab website for more information.

INNOV8 Logan is the city's official virtual innovation hub. It is an online meeting place where you can find out what is happening in Logan's entrepreneurial ecosystem.
Developed by the community for the community to connect with:
innovation hubs
coworking spaces
entrepreneurship programs
The INNOV8 Logan team is led by local industry, social enterprise and is supported by Logan City Council.
Visit the Youtube channel to see videos on local innovation and entrepreneurs.
For more information please visit innov8logan.
CityStudio Logan and The Catapult program
You can find out more about the CityStudio Logan and The Catapult program below: