Innovation
Vision and strategy
Logan's local innovation, new ideas and technology improve how we do things in the city. All our innovation is designed to improve the lives of our residents and the way our city functions.
City vision
Innovative, dynamic city of the future
Our vision is for a well-planned, sustainable city that has local and global reach. The City of Logan is a place with a rich history and diversity. It's a place where people and businesses are adaptable.
City Futures Strategy
Our City Futures Strategy is our road map for Logan's future. It outlines our strategic priorities for the City of Logan.
The strategy was developed through consultation with the community and aligns with the Australian Government's Smart Cities Plan.
Read our City Futures Strategy (PDF 5 MB).
Innovation ecosystem development
We've developed a strategy and framework to strengthen our innovation capability in the City of Logan. An innovation ecosystem is one that creates new ventures and companies that generate jobs at a faster pace and will play a significant role in the city's post COVID-19 economic recovery.
This work is being undertaken in close collaboration with other areas across council, the region and internationally and aligns with the City Future Strategy.
Innovation is doing things differently and better and we encourage the community to participate in building Logan's innovation ecosystem.
The coLab Growth Hub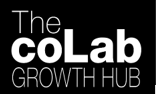 The coLab Growth Hub in the City of Logan, Queensland is a place where scaling ventures can grow in a supported and globally connected environment.
Logan's first coLab is powered by Logan City Council. Our partners include Logan-based global edu-tech company, G01 and the US-based Network for Global Innovation.
Visit the coLab website for more information.
CityStudio Logan

CityStudio brings together community leaders, young people, and Council staff. Together, we solve real-life challenges using innovation, collaboration and determination.
The goal of CityStudio is to create meaningful change in Logan, and create, in our young people, citizens who are engaged with and care about the issues facing the City of Logan.
The projects are varied, with one thing in common: they are real life issues affecting Logan. The project groups, too, are varied, again with one thing in common: a desire to make positive change in our city.
Using innovative design thinking and problem-solving techniques, our project groups have had some great wins so far. We are happy to share these with you, so we'll keep updating this page as the good news stories roll in!
The CityStudio Logan model comes from CityStudio Vancouver, and started in late 2018.
Being a part of CityStudio has many benefits for all involved – the Logan community, its schools, its students and Logan City Council. You can see what people who have worked with CityStudio have to say in the CityStudio testimonials video.
To find more about what's in it for you and your community, you can download the information below:
Who is involved?
CityStudio is a success because of the number of people who believe in it.
We work closely with staff from all areas of community leaders and volunteers, teachers, parents, students from across Logan and Logan City Council staff. Getting such a great buy-in really shows that the future of our city is in good hands!
Projects so far
CityStudio Logan has so far worked with 7 educational institutions and 213 students on 13 projects.
The projects varied from school to school, from environmental issues to town planning, community engagement and more.
We've captured some moments for you in the video below:
In 2021, we want those numbers to be even bigger, so keep your eyes peeled for more videos as we grow our network of community innovators.
Stay in the loop
If you want to stay informed, subscribe to our newsletter by emailing citystudio@logan.qld.gov.au.
The newsletter comes out about once a month. You'll also receive information about upcoming events, news and achievements as it happens.
The Catapult program

Catapult is a fun, hands-on program giving young people aged 12 to 18 the chance to learn skills that will help them succeed in business and in life.
Offered at a number of partner schools across Logan, the Council-led program gives students access to business and community mentors and real-world challenges, through partnerships with the business, education and community sectors. We want the City of Logan's young people to think big about their future and that of the city! Nurturing a generation of confident, creative entrepreneurs will help in creating long-term economic prosperity in our region.
Skills developed during Catapult include:
problem solving
critical thinking
collaboration
communication.
Catapult also aligns with the Queensland curriculum.
Who is involved?
Partnerships with businesses and community leaders in Logan are crucial to amplifying Catapult's impact, to provide mentorship and demonstrate success at a local level. We're lucky to have great partnerships with a number of successful business and community leaders who are committed to Catapult and to working with young people, amplifying their skills and broadening their view of their future pathways.
How it works
Students collaboratively develop, validate and pitch their own business ideas, learning new skills and receiving input and advice from local entrepreneurs and experts along the way.
Teachers also receive specialist training to support their students over the long-term.
You can download the Catapult program brochure (PDF 956 KB) for more information.
Stories
What it means for the City
Catapult is part of our commitment to creating strong futures for young people in our city and strengthening Logan's long-term economic success.
To find out more about the Catapult Program, please email us at innovation@logan.qld.gov.au.
INNOV8 Logan

INNOV8 Logan is the city's official virtual innovation hub. It is an online meeting place where you can find out what is happening in Logan's entrepreneurial ecosystem.
Developed by the community for the community to connect with:
innovation hubs
coworking spaces
entrepreneurship programs
The INNOV8 Logan team is led by local industry, social enterprise and is supported by Logan City Council.
Visit the Youtube channel to see videos on local innovation and entrepreneurs.
For more information please visit innov8logan.