Funding boost for clever creatives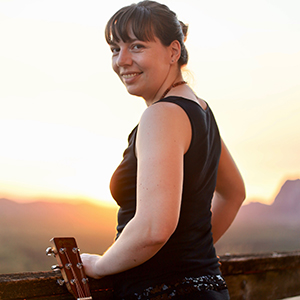 Artistic mentorships, art workshops, dance development sessions and open-mic nights for musicians are among activities funded by the City of Logan's latest round of arts funding.
Ten creative arts professionals have been awarded almost $64,000 collectively through the Regional Arts Development Fund (RADF).
The funding is a partnership between the Queensland Government and Logan City Council to support local arts and culture in regional Queensland.
City Lifestyle Committee Chair Councillor Laurie Koranski said RADF funding allows recipients to bring their ideas to fruition.
"It gives them the chance to create new experiences in the City of Logan and we look forward to seeing their projects develop in coming months," Cr Koranski said.
"Some of the recipients will be creating fantastic new material and artworks for the Logan Art Gallery and the Kingston Butter Factory (KBF) Cultural Precinct.
"These projects will help the precinct as it begins its journey to become a live music and cultural icon."
Minister for the Arts Leeanne Enoch said the Queensland Government was investing $2.08 million through the Regional Arts Development Fund (RADF) in 2021-22, matched with a contribution of approximately $2.3 million from 59 councils across the state.
"RADF is a great example of working together to deliver our COVID-19 economic recovery plan, supporting employment opportunities and creating new arts and cultural experiences in local and regional communities," Minister Enoch said.
"RADF in 2021-2022 will provide valuable social, health and economic outcomes for regional Queenslanders, and support our Government's 10-year arts roadmap priorities to strengthen Queensland communities, activate local places, and drive social change across the state."
This round of successful RADF applicants are:
Metro South Health CreARTtivity: to partner with Logan Art Gallery to present 20 workshops by local artists for clients of mental health services to further their artmaking skills and community connections.
Katrina Irawati Graham: to run a writers' room creating a multicultural midwifery web series as part of the Mother Tongue project.
Mark Kleine: develop new artwork for exhibition at Logan Art Gallery later this year about embracing gender identity.
Mariah Pelesa: to explore arts and cultural practice, and identity as a producer, dancer and choreographer with industry mentors through the Manono project.
The Sewing Lair, Southside Upcycling Stitchers and Therese Flynn-Clarke: for a series of artist-run workshops about sustainability to coincide with their Stitched Together exhibition at Logan Art Gallery.
Creative Collective Cultural Community Inc.: for an autobiographical telling of the story of famed Trinidadian ragtime musician Winifred Atwell at the KBF Cultural Precinct to industry professionals.
Rachael Lee and Kelly Lindsay: to allow Rachael to mentor Kelly in concept development and printmaking techniques which will then be shared through community workshops.
Jaydon Martin: for the second block of filming, post-production, soundtrack and promotional materials for a feature film entitled Flathead.
Phuong Ly: for the creation of 45 watercolour and framed paintings showcasing landscapes in the City of Logan and Brisbane.
Lisa Mapson: for a pilot program of open-mic nights at the KBF Cultural Precinct for local musicians.
Return to News List