Logan launches governance reforms for new Council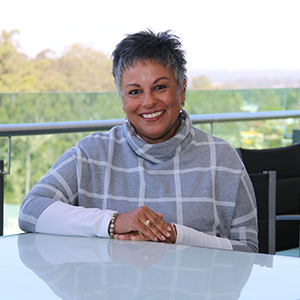 Logan City Council today adopted a suite of reforms to ensure continued good governance and improved transparency to help prepare an incoming Council for success in March next year.
Interim Administrator Tamara O'Shea adopted the new policies and frameworks at a special council meeting as part of a Transition to Council plan.
Ms O'Shea said Council had undertaken a number of measures to ensure it meets the community's needs and expectations through consistent policies, procedures and communications.

"It's an opportunity for us to do things better and smarter and demonstrate to the community our commitment to accountability and transparency," Ms O'Shea said.

"We have had the rare opportunity to consider a raft of improvements that will better prepare this organisation for the return of elected members and to also set the direction for a more transparent and accountable way of doing business beyond the March 2020 election."

The reforms include a Councillor Expenses and Entitlements Policy and Procedure; a Decision Making Framework; a best practice framework for the establishment and management of controlled entities of Logan City Council; and a review of audit and risk systems.

The new Councillor Expenses and Entitlements Policy and Procedure will provide the community with transparency about what Councillor expenses will be covered by public funds. It also details the facilities and services that will be provided to Councillors.

Some examples of the changes include no longer providing Councillors with a car. Instead they will now receive a vehicle allowance.
Councillor-branded merchandise will be curbed and ratepayers will no longer fund free canteen food for Councillors.

Ms O'Shea said the Decision Making Framework will equip councillors with best practice techniques and systems.

"No newly elected councillor can be expected to simply step into the role next year and make effective decisions without the right guidance and support. This is why it is critical that councillors have the right tools to support them in making good decisions on behalf of the community they serve," she said.

"The vision of the Transition to Council Plan is to restore the community's confidence in their (elected) Local Government by giving the next elected Council the best possible foundations from which to successfully lead the City of Logan.

"We already have robust policies, procedures and systems in place. The Transition to Council projects are all about strengthening that existing framework, and ensuring all Councillors and staff are aware of their obligations and responsibilities.
"Transition to Council is an important part of our journey towards Next Generation Governance, a key priority in our Corporate Plan 2017-2022."
Council is ensuring local government candidates fully understand their roles and responsibilities if they are elected as Councillors.

It follows Ms O'Shea last month urging candidates to act with integrity and be respectful to one another during the election campaign.
To help candidates gain a better understanding about their roles and responsibilities, Council launched a new online information portal for those people considering contesting the election.
Learn more about Council's Transition to Council policies and frameworks on our new website

Return to News List