Prepare to KRANK up the school holiday fun in Logan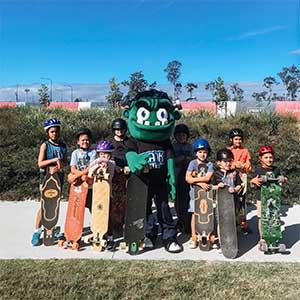 Boredom is set to be banished in the City of Logan these school holidays.
Create a dream catcher, learn how to kneeboard or cook up a storm at Logan City Council's KRANK school holiday program.
Separate activities aimed at five to 11-year-olds and 12 to 17-year-olds will run during the program from Saturday, January 11 to Friday, January 25.
The full program and information can be viewed at logan.qld.gov.au/krank
KRANK bookings open at 9am on Monday (December 9).
People are encouraged to book quickly as some activities are expected to be popular and spaces are limited.
Participants need to contact the activity provider directly to book.
The KRANK program caters for a wide variety of interests.
Free or low-cost activities are spread between different outdoor and indoor locations.
There will also be $100 worth of toys up for grabs for the best coloured-in image of KRANK's new mascot KRANKenstein.
For more information and to download the competition entry form visit logan.qld.gov.au/krank
The community is also invited to help shape the KRANK program through the Have Your Say feedback survey.
The survey is open until 11.45pm on Sunday, December 15 at haveyoursaylogan.com.au
Hard copies of the survey are available by emailing livewelllogan@logan.qld.gov.au
Return to News List