A very Elmo Christmas in Logan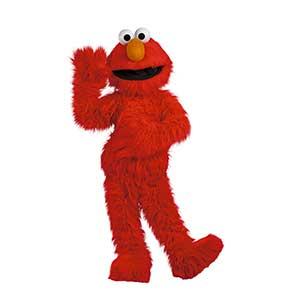 It simply wouldn't be Christmas without carols… or Elmo.
The popular Sesame Street Christmas Show is among many acts at this year's City of Logan Christmas Carols at the Griffith University campus at Meadowbrook on Saturday, December 14.
Elmo, the Cookie Monster, and the Sesame Street gang will sing all the classic carols.
Children will also get a chance to meet them in person.
For those slightly older, local musician Zeek Power will take the stage alongside the winner of the hit TV talent quest The Voice, Diana Rouvas.
There will also be plenty of giveaways and great deals on the night, including:
City of Logan Christmas novelty eye glasses
Christmas hats thanks to Channel Nine
Battery-operated candles thanks to Battery World Slacks Creek
Get a Sizzler cheese toast for a gold coin donation with all proceeds going to the Vinnies Disaster Appeal
Children can also get a photograph with Santa and enjoy rides for just $2.
The City of Logan Christmas Carols will be single-use plastic bottle free.
The Water Wagon will be on site to top up re-usable water bottles.
Council will also be trialling a digital program for patrons to download and view on their mobile phones.
The program will be available on the Facebook event page leading up to the event.
Gates open at 4.30pm, performances begin at 5pm.
For the latest information visit the City of Logan Christmas Carols Facebook page.
The Carols are an alcohol-free and pet-free event and don't forget to bring along a rug and/or camp chair.
Return to News List