Festive tunes get Logan into swing for Christmas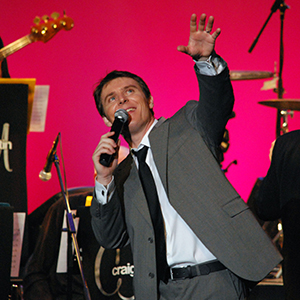 Classic Christmas tunes will be recreated at the Logan Entertainment Centre on Friday, December 20.
Craig Martin and his swing band will present A Swingin' Christmas Show from 11am.
Songs from artists including Frank Sinatra, Elvis, Dean Martin, Michael Bublé and Nat King Cole will be given a swing makeover and performed alongside some favourite Christmas carols.
Craig was introduced in the late 1990s to big band swing music after listening to Bobby Darin and Frank Sinatra.
He formed a swing band and has never looked back.
Today, he often performs his own arrangements of jazz and swing classics.
The LEC show will include a special Christmas-themed morning tea.
Tickets are at the Wembley Rd LEC box office or via loganentertainmentcentre.com.au/
Return to News List