Summer reading fun for children and families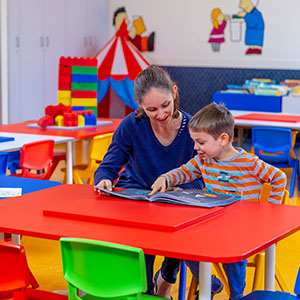 Children are encouraged to keep reading over summer by taking part in the annual Logan City Council Libraries Summer Reading Club.
After working hard all year on reading skills, some children read less over the school holidays.
By taking part in this annual program, children can keep up their reading skills by choosing stories they think are fun and interesting at their local library.
The Summer Reading Club opened last Friday (December 6) and will run until Friday, January 31.
Anyone interested in taking part is invited to visit any of the city's nine libraries to obtain a free summer reading pack.
Activities and Summer Reading Club celebration events will be held throughout the school holidays.
Activities include Be a change maker sessions with Fiftysix Creations, Clues and poos with Geckoes Wildlife and Tech junk with Substation33.
Participants in the Summer Reading Club celebrations will be able to make their own magnets, calendars and masks. They are also eligible to win prizes.
Workshops are at the following times:
Logan West: Wednesday, January 15 – 5.30pm to 7.30pm
Jimboomba and Logan Hyperdome: Monday, January 20 - 2pm to 3pm
Logan North: Tuesday, January 21 – 3.45pm to 4.45pm
Greenbank: Wednesday, January 22 – 2pm to 3pm
Logan Village: Thursday, January 23 – 2pm to 3pm
Beenleigh: Friday, January 24 – 11am to 12pm
Marsden: Friday, January 24 – 1pm to 2pm.
Bookings are essential for all activities and the Summer Reading Club celebrations and can be made via www.loganlibraries.org

Return to News List