Community supports Kingston Butter Factory proposal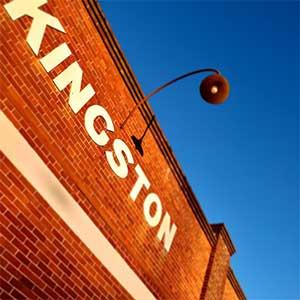 The Kingston Butter Factory (KBF) is a natural fit for a performing arts and cultural hub.
That's the feedback Logan City Council received in a recent survey.
The survey asked if the City of Logan needed a performing arts and cultural hub, and if the KBF was the best location.
In response, 93 per cent of participants expressed a desire for a performing arts and cultural hub. Ninety per cent agreed the KBF was the best place.
In August, Council decided not to proceed with plans for an innovation hub in the KBF building.
Instead, Council proposed to return the historic building to the community. The re-imagined building will include a black box-style theatre and 'living museum'.
This reflects past community feedback on arts, cultural and entertainment facilities in Logan.
The survey was an opportunity check-in with the community. Council wanted to ensure the plans still meet community needs and expectations.
Logan City Council Director of Community Services thanked the 210 survey participants.
"We're grateful to all the people who took the time to share their opinions with us.
"We'll continue to work with the community as our KBF plans develop."
As well as the theatre and museum, the KBF building will include:
flexible studio space for rehearsals
foyer, reception and box office
flexible, multipurpose space for events, functions and displays
meeting rooms.
Site works are already under way to prepare the grounds for the planned outdoor stage. It will be the largest permanent outdoor venue in the city.
Construction will begin in 2020.
The KBF Cultural Precinct - the outdoor stage, KBF building and grounds - will aim to open in December 2020.
To see the results of our survey, visit https://haveyoursaylogan.com.au/kingston-butter-factory-cultural-precinct
Return to News List