New regional arts grants announced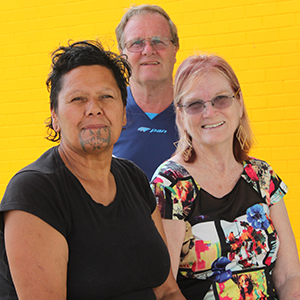 Logan City Council has backed a new group of artists.
Glass workshops, a street art photographic project, an art exhibition and a theatre mentorship will be funded through the latest grants from the Regional Arts Development Fund (RADF).
Funding of $35,366 will be shared among:
Logan West Community Artshare Alliance Inc - Fritscapes in Glass
Artist Margaret Pickett will deliver glass workshops and demonstrate glass-fusing techniques.
Aaron Dora – Aaron will undertake a mentorship with Goat Track Theatre. This will provide him with the skills to deliver drama and arts workshops in Logan.

Louis Lim - Snapshot! Capturing street styles of Logan City
The Snapshot exhibition will involve local young creatives taking part in a photographic mentorship program led by Louis Lim.
They will capture images reflecting the diverse nature of the Logan community as people go about their normal routines.
Mihimai Honour Nikora - Ka Koroki Te Manu: The singing of the Birds
This funding will support an art installation at Logan Art Gallery from July 31 to September 5.

Funds will cover art materials, mentors and multimedia costs.
The RADF grants in 2019/20 are supported by $50,979 from Logan City Council and $33,000 from Arts Queensland.
Queensland Minister for the Arts Leeanne Enoch said the State Government was proud to continue its RADF partnership with local governments with an investment of $2.08 million, through Arts Queensland, for the 2019/20 fund.
"This investment will support the delivery of hundreds of arts experiences and professional development opportunities across the state," Ms Enoch said.
"Projects funded through RADF provide pathways for learning, contribute to the creation of jobs, foster creativity and boost cultural tourism."
Return to News List