Logan celebrates being Australian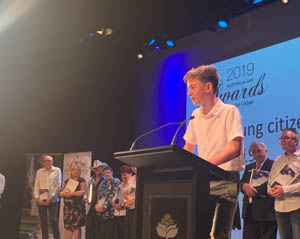 Amid the tragedy of the bushfires, Australians have continued to band together and support each other, demonstrating yet again what makes us great as a nation.
Now more than ever it's time to celebrate the spirit that unites us.
The City of Logan's official Australia Day celebration will be held on Sunday, January 26 at the Logan Entertainment Centre.
It will include the traditional flag raising ceremony and the swearing-in of 153 new citizens.
Logan's top Citizen and Young Citizen will also be announced.
The awards are presented to the people whose outstanding endeavours, achievements and community involvement contribute to making Logan a great place to live.
"Australia Day is the one day of the year where we can all reflect on how lucky we are to call Australia home," Interim Administrator Tamara O'Shea said.
"The City of Logan is home to a rich diversity of people from more than 217 cultural backgrounds, from our newest residents to those who have been here for thousands of years.
"We respect the ongoing traditional customs, spirituality and strong connection of Australia's First Nations peoples to our lands and waterways.
"Logan has an incredible community spirit and Australia Day is an opportunity to recognise and celebrate that diversity and what it means to be Australian today.
"I encourage locals to join Council as we recognise our citizens of the year and formally welcome our newest Australians."
Doors open at 8am and there will be a morning tea at the conclusion of the formal ceremony.
Return to News List