Saving water requires everyone to pitch in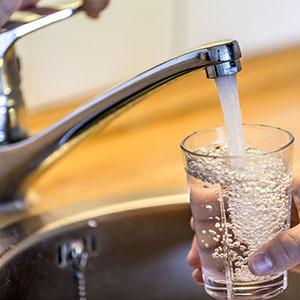 Responsible water-use is a high priority for Logan City Council as a drought declaration remains in force across the region.
Logan was among several South-East Queensland local government areas drought declared last month.
Council joins Seqwater in encouraging residents to conserve water where possible, while also continuing to reduce its own water use.
Water-saving tips for City of Logan residents include:
Shorter showers
Use the half flush on toilets
Only use dishwashers and washing machines once full
Aerating lawns to increase water intake when rain does fall
Water gardens before 10am or after 4pm
Rather than hose, use brooms, brushes or rakes to clean outdoor spaces
Some of Council's water-saving measures include:
A new solar-powered, tank water wash bay for Council vehicles
Restricting contractors' water use during the hottest hours of the day
Re-assigning staff to attend to water leaks (major and minor) as quickly as possible
Reactivating recycled water distribution for the public from Loganholme and Beenleigh treatment plants
Trialling smart water meter technology, which allows faster leak detection
Increased focus to reduce water-theft from hydrant fill points
As a community service provider, Logan City Council cannot stop using water completely.
Council needs to use water for various activities including:
Flushing water pipes to ensure drinking quality is maintained.
Dust suppression at building sites
Watering new turf to prevent damage to adjacent works and reducing erosion when it rains
Watering newly-planted drought-tolerant trees to get them established
Water restrictions are not in place in Logan.
Water restrictions impact people's lives and the economy and are implemented only when necessary.
The SEQ regional drought response plan recommends restrictions not be implemented before the combined level of water grid reaches 50 per cent.
The current SEQ combined dam level is around 55 per cent.
Logan City Council will host two drought-response Tap Café events this month to answer residents' queries on water use.
These are:
Marsden Library, 10.30am – 12.30pm, Wednesday, January 22
Loganholme Library, 11am – 1pm, Wednesday, January 29.
For additional water saving tips go to:
Return to News List