Free fire management sessions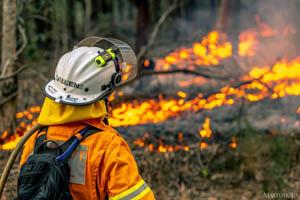 Australia's tragic summer of bushfires are a stark reminder for the community to reduce risk and to be prepared.

Registrations are now open for the City of Logan's free fire information sessions.
An information evening at Greenbank and a day workshop at Wolffdene will assist City of Logan landholders and residents to better understand the risks posed by fire and how to manage them.
Expert advice will be provided at the information session on how to prepare for a bushfire, local laws and fire, vegetation management and the conservation of plants and animals.
Landholders will be guided on how to prepare a fire management plan for their property with consideration for fire safety, land management and the conservation of plants and animals.
The Fire Information Session is on Thursday, January 30, 2020 5.30pm – 8.30pm.
The Fire Management Workshop is on Saturday, February 8, 2020 9.00am – 3:30pm.
Attendance at the information night is mandatory to attend the workshop.
Bookings are preferred for the fire information as a light barbecue will be provided.
Bookings for the fire planning workshop are mandatory.
To book, go to Eventbrite and search for 'fire management information night' or click on the following link www.fireinfonight.eventbrite.com.au
Confirmation of the venue in Greenbank will be provided once a booking is made.
The program is provided by Logan City Council in conjunction Queensland Fire and Emergency Services, Rural Fire Service Queensland, with South East Queensland Fire and Biodiversity Consortium.
For more information email Council at environment@logan.qld.gov.au or call 3412 4491.
For a list of all Council's environmental events and activities in 2020 go to logan.qld.gov.au/environmentalevents.
Return to News List