Help Logan live well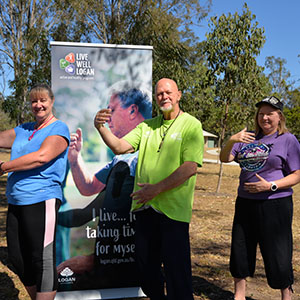 If you have an interest in health and wellbeing and want to help others, Council wants to hear from you.
Applications are now open for the next round of health and wellbeing activities for the Live Well Logan initiative between July 1, 2020 and June 30, 2021.
Council is looking for activities to be delivered across all areas of the city that are good value for money under five key areas:
Children and family activities
Cooking and nutrition
Fitness and sports
Environmental activities and gardening workshops
Gentle movement classes
Well-being classes
Live Well Logan provides weekly and one-off free or low-cost activities for residents of all ages and abilities.
Relevant activity qualifications, current first aid and CPR and working with children checks (Blue Cards) are required for eligibility.
Applications are open until February 10, 2020 and successful applicants will be notified by April 2020.
For more information or to submit an application visit www.logan.qld.gov.au/live-well-logan-providers
Return to News List