Logan's new cat and dog laws to be finalised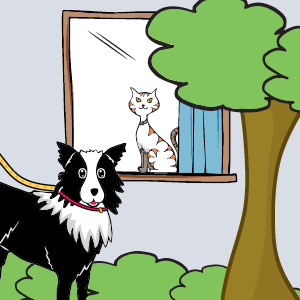 Logan City Council will move to finalise its new animal keeping laws for cats and dogs.
The amendments were adopted at today's Ordinary Council Meeting.
The final step in the law making process is to gazette the proposed amendments to the animal keeping local laws (Subordinate Local Law No.4.1).
The proposed laws were shaped after an eight-month review.
The review is an action of the City of Logan Animal Care Strategy 2018-2022.
The review included more than 3,000 responses from Logan residents as part of a robust community engagement process – a record level of feedback for a Council initiative.
The laws have been praised by Dogs Queensland Senior Vice-President, Bill Smith and Chris Merritt, the vice-president of Cats Queensland and Bondi Vet, Dr Alex Hynes.
The new cat and dog keeping laws will commence upon gazettal by the State Government on 21 February 2020.
Council approval can be sought to keep more than the allowed number of pets.
Key elements of the new laws are:
Greater ability for all Logan residents to own a pet. One dog or two cats can be kept on smaller properties (350M or less). You may be able to keep more with an Animal Keeping Approval.
Existing animal keeping approvals (that were issued under the current and preceding Local Laws) will remain in effect as long as ongoing compliance continues to be met.
Owners of dogs identified as being a 'barking' nuisance may be subject to a Barking Management Plan which includes dog training by an accredited organisation.
Cats will need to be harnessed or contained in a cat carrier when in a public place.
A further outcome of the Local Law Review for cats and dogs is the development of a Cat Management Plan.
For more information, please see Animal keeping local laws.
Return to News List