Logan attracts federal funding for road upgrades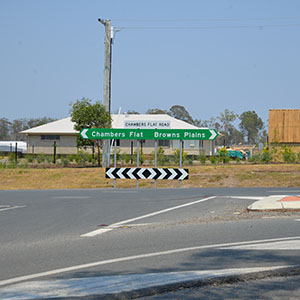 Logan City Council will progress three major road projects after securing Federal Government funding.
Council will match the funding on upgrades included in the Federal Government's Urban Congestion Fund.
Chambers Flat Road (Park Ridge to Derby Road) - $22.6 million project
High Road and Easterly Street, Waterford - $5 million project.
The 50:50 funding arrangement will progress planning and design, as well as construction in future years.
The upgrade of Chambers Flat Road between Park Ridge Road and Derby Road will strengthen the arterial road network.
The area has been a high growth location for Logan in recent years.
High Road and Easterly Street in Waterford West front Canterbury College.
Their upgrade will bring notable benefit to local residents and the school community.
Logan will fund its 50 per cent of the High Road and Easterly Street upgrade from its Local Roads Kerbing and Stormwater Drainage program, which acts to bring access streets in built up areas to a consistent urban standard.
Return to News List