Gold rating for new website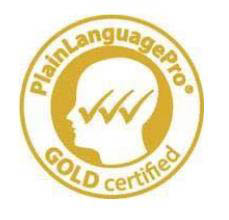 Logan City Council's new-look website has been awarded a gold standard for its plain language content.
It is the first local government in Australia to receive the gold rating from the Plain Language Pro Program.
Plain Language Pro commended the website's greater focus on the needs of Logan's diverse community.
The improved content also supports better translation. Over 100 different languages can be selected using the online tool.
Council's Community Services Director, Katie Barton-Harvey, said the site provides an improved level of service to the community by being more accessible and inclusive.
"The new website creates a greater level of engagement with our community," Ms Barton-Harvey said.
"We worked with the Local Government Association of Queensland (LGAQ) to design and develop the new website.
"All previous website content was rewritten. Jargon was removed and complex sentences simplified.
"This makes it easier for people to understand what they are reading. It also allows us to better support the needs of our diverse community."
LGAQ Digital Services Manager, Brett Johnson, said inclusion was the most important consideration in the development of Council's new site.
"It is great to see Logan City Council put its community at the heart of their digital transformation journey," Mr Johnson said.
"As one of the most diverse communities in Australia, we needed to consider a site design that focussed on making it easy for residents to navigate and find the services they needed."
"Through working with the community, and all service branches, the council has been able to create a contemporary customer service experience for all residents."
City of Logan is home to 217 different cultures.
Return to News List