Yarrabilba gets youth project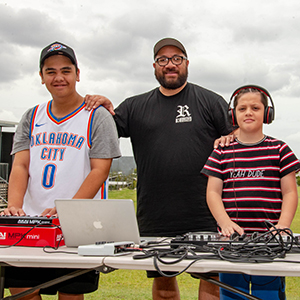 A boredom-busting plan for Yarrabilba's youth has been launched this month.
Logan City Council and community representatives are providing some fun art and cultural activites.
Included are:
music production sessions,
street art and
dance workshops.
There are also free touch football sessions with Queensland Reds players under the Move It Logan program.
Community-led activities take place at the Yarrabilba Community Centre and Shaw St ovals.
The project is open free to young people aged 17 years and under.
It will run from 4pm to 6pm each Thursday during the school term.
Simply attend the sessions.
No registrations are necessary.
Call program co-ordinator Rolando Pisia on 0405 625 773 for more information.
Return to News List