Changes to Logan City Council's Events program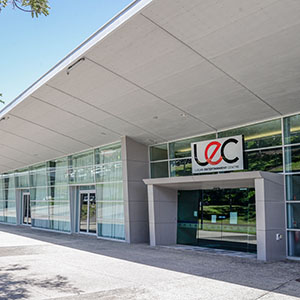 Logan City Council has reviewed its program of events as part of our preparedness for the COVID-19 (Coronavirus) pandemic.
Council's top priority is the health and safety of our community, customers and staff.
We are working closely with Queensland Health and have taken on board the Federal Government's latest advice on mass public gatherings and social distancing.
Outdoor activities of 500+ people and indoor events of 100+ people are now banned.
To comply with those rules, a number of Council-run events have been cancelled or postponed.
CANCELLATIONS:
March 20: The Sapphires, Logan Entertainment Centre (LEC)
March 28: Family Fun Day, Logan Art, Gallery, Logan Central
April 3: Agro Up Late with Jamie Dunn, LEC
April 17: Foreverlys - a tribute to the Everly brothers, LEC
April 19: The Wiggles, LEC
April 24: Eats & Beats, Loganholme
May 8: Dustier than ever - the Chris Cook band, LEC
May 19: Springwood community interest talk, Springwood Community Centre
May 22: My Robot, LEC
June 5: A Morning with Bernstein, LEC
June 7-8: The Owl & The Pussycat, LEC
June 25: Beyond the Barricade, LEC
June 26: Eats & Beats
July 11: Tutus on Tour, LEC
July 28: Ignite Youth Careers Expo, Logan Metro Sports & Events Centre, Crestmead
July 28: Free tree giveaway, Parks depots
POSTPONEMENTS (new dates yet to be confirmed)
March 17: Citizenship Ceremony, Beenleigh Events Centre
March 21: Screening of Pokémon Detective Pikachu, Beenleigh Town Square
March 21: PlatypusWatch Ponderings
March 27: Liza meets Bassey, LEC
March 28: PlatypusWatch Induction Day
April 3: PlatypusWatch for Kids
April 4: PlatypusWatch Survey Day
April 7: Kid's Nature Journaling Workshops
April 11: Screening of Peter Rabbit, Beenleigh Town Square
April 18: Screening of Spider-Man, Beenleigh Town Square
May 9: City of Logan Volunteers Thank You breakfast, Logan Metro Sports & Events Centre, Crestmead (the award program will continue with the date for nominations extended).
May 16: World Fish Migration Day Kayaking Adventure
May 16: How to Train Your Dragon: The Hidden World, Beenleigh Town Square
May 24: Logan Eco Action Festival (LEAF), Griffith University, Meadowbrook
May 30: Harry Potter and the Philosopher's Stone, Beenleigh Town Square
May 30: Pasture Management Workshop
June 4: Mr Jekyll and Mr Hyde, Beenleigh Town Square
June 27: Frozen II, Beenleigh Town Square
In some cases, programs associated with cancelled or postponed events, such as award nominations, will continue through online channels and email.
Council Libraries and Logan Art Gallery have cancelled or postponed a number of events and regular public program sessions.
Please contact your local library for the latest information, or refer to the event listings on Logan City Council Libraries website loganlibraries.org/whats-on
Regular workshops at the Logan Art Gallery will continue to be delivered at this time. Please contact the gallery for further details on 3412 5519.
Council's new policy on events will remain in force for the next three months and will be reviewed should any new advisories or recommendation be made.
Council thanks the community for its understanding and patience in these challenging times.
Please do not attend any public event if you feel unwell and follow hygiene tips from Queensland Health. For more information call 13 HEALTH (13 43 25 84) or go to: health.gov.au/covid19-resources
Washing your hands properly is one of the best things you can do to protect yourself from COVID-19. As always, practising good hygiene is the best defence against most viruses.
Return to News List