COVID-19: Your key information guide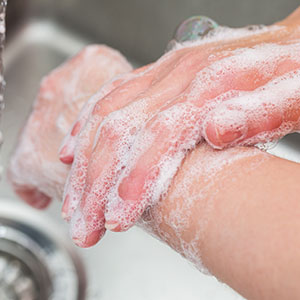 Logan City Council is continuing to prepare for potential impacts of COVID-19 (coronavirus) as well as ensuring that essential services continue to be delivered to our residents and businesses.
Our top priority is the health and safety of our community, customers and staff.
Council's Business Continuity Crisis Management Team is meeting regularly to ensure the advice from relevant authorities, including Queensland Health, is factored into all of our decisions and planning.
Council continues to take a calm and rational approach to the COVID-19 pandemic.
Groups within Council, including our Disaster Management experts, Disaster Recovery team, Community Services Branch and others, are also meeting regularly to assess the possible social and economic impacts of the crisis.
We are reaching out to all stakeholders to ensure a collaborative and highly effective response to help lessen the possible impacts on the community.
At all times, Council will abide by the Federal Government's latest outdoor and indoor guidelines for public mass gatherings (a ban on 500+ people for outdoors and 100+ for indoors).
However if you feel unwell, please do not attend any Council-run events or venues.
For a list of cancelled or postponed Council events, please see changes to events program.
As of today, Logan City Council continues to deliver all existing services to the community and most operations remain unchanged. However if you feel unwell, please do not attend any Council-run events.
Important information includes:
Our Libraries, Logan Art Gallery and sports and leisure facilities, including Council-run swimming pools, are open as per advertised hours. Social distancing is encouraged at all venues.
Council-provided domestic and commercial waste and recycling collections are continuing as per normal schedules.
All Council-operated waste and recycling facilities are operating but the Logan Recycling Market is now closed until further notice.
The Animal Management Centre at Queens Road, Kingston, is open and operating on normal hours.
Council-run immunisation clinics are open and operating normal hours.
The six Council-run cemeteries remain open under normal hours.
The Beenleigh Customer Service Centre is now closed until further notice.
Health & Hygiene
Council is urging everyone to practise good hygiene and follow the tips and advisories on the Queensland Health website. For handy information please visit Queensland Health and COVID19-resources.
For those who may be asked to self-isolate, details on what that might involve can be found at self isolate.
Contact with Council
Council is also leading the way by implementing its own proactive social distancing measures. Social distancing is a very important measure to delay the spread, or 'flatten the curve' of coronavirus.
Council staff have cancelled all non-essential group meetings, conferences and education programs.
We are also exploring prospective work-from-home initiatives for staff, if required.
Council will monitor the progression of the virus outbreak through official channels and will provide updates to the community and staff as soon as possible.
As per the advice of the health authorities, Council is aiming to minimise face-to-face contact where possible.
A good way for residents to connect with Council is through our online services.
We have services available 24 / 7 so you can:
Report it – order wheelie bins, report a barking dog, parking issues or parks maintenance,
Apply for it – apply for a water meter, building approval or residential driveway, or
Pay it – pay your rates, development applications, licences, fines and more!
You can also use our My Property tool to find out more about your property and the local community.
To see a full list of services that you can access from the comfort of your own home, please see online services.
Financial hardship and business support
For those who may be under financial hardship, including individuals, families and business owners - economic stimulus packages have been announced by the Federal and State governments.
For information on funding programs please visit Economic Stimulus Package and industry recovery packages.
To read the joint statement, please visit Queensland Government Media Releases.
For details on concessional loans please visit Queensland Rural and Industry Development Authority.
For details on payroll tax deferral please visit Payroll and tax deferral.
Council understands this is a very challenging time for our local businesses and we have created an online page with links to the best support and resources, please visit Logan Office of Economic Development.
Local Government elections
We understand that with raised awareness about COVID-19, some City of Logan residents maybe be concerned about the local elections on Saturday, March 28.
Logan City Council does not make electoral decisions and all matters relating to the elections are the responsibility of Electoral Commission Queensland (ECQ).
ECQ advises it has carefully considered the impact of COVID-19 and will introduce personal hygiene precautions and additional people management measures at polling booths.
Early voting is also available at five centres across Logan. They are:
14-16 Cronulla Court, Slacks Creek
Units 4 and 5, 36 Centenary Place, Logan Village
PCYC, Crestmead Community Park, Gimlet Street, Crestmead
64 Eastern Road, Browns Plains
Unit 1, 1-3 Enterprise Drive, Beenleigh
For more details, or if you have any concerns, please contact ECQ on 1300 881 665 or visit Electoral Commision Queensland.
Important contact details
To contact Queensland Health about COVID-19 call 13 HEALTH (13 43 25 84).
If you, or anyone you know needs help, contact Lifeline on 13 11 14.
Red Cross Lifeblood is calling for more blood donations. For more information or to book an appointment, call 13 14 95.
If you would like to connect with us you can complete our website feedback form, email us at council@logan.qld.gov.au or call us during business hours on 07 3412 3412, 8am and 5pm Monday to Friday, or check our Facebook or Twitter pages.
Return to News List