COVID-19: Your latest information guide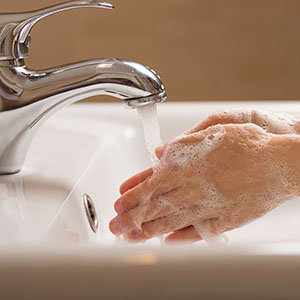 Logan City Council has announced a number of venue closures and some changes to operations as we continue to prepare for potential impacts of COVID-19 (coronavirus).
Council is ensuring essential services continue to be delivered to our residents and businesses and our top priority remains the health and safety of our community, customers and staff.
To achieve that, Council today announced the closure of:
All nine libraries (Logan Central, Beenleigh, Greenbank, Logan West, Jimboomba, Logan Hyperdome, Logan North, Logan Village and Marsden libraries) from noon today.
All Council swimming pools

Beenleigh Aquatic Centre
Bethania Aquatic Centre
Eagleby Aquatic Centre
Logan North Aquatic Centre
Gould Adams Park Aquatic Centre (not Council managed)
Logan West Aquatic Centre (not Council managed)

Mayes Cottage
Logan Art Gallery
Logan Entertainment Centre
Beenleigh Events Centre
Logan West Community Centre (Meals on Wheels services will continue)
Nerida Street Community Centre (Meals on Wheels services will continue)
South West 1 Hire Space
Council indoor sports centres (including gyms)

Logan Metro Sports & Events Centre
Logan North Fitness Centre
Mt Warren Sports Centre
Cornubia Park Sports Centre (not Council managed)
All memberships at Council-run gyms will be placed on hold automatically for two months (at this stage).
Any memberships that have been paid for upfront will be extended by the duration of the shutdown – no memberships will expire during the shutdown period.
If you have any questions about your membership please call Logan Metro 3412 5952, Mt Warren 3412 5440 or Logan North 3412 5640.
Council continues to take a calm and rational approach to the COVID-19 pandemic.
Our Business Continuity Crisis Management Team is meeting regularly to ensure the advice from relevant authorities, including Queensland Health, is factored into all of our decisions and planning.
Groups within Council, including our Disaster Management experts, Disaster Recovery team, Community Services Branch and others, are also meeting regularly to assess the possible social and economic impacts of the crisis.
We are reaching out to all stakeholders to ensure a collaborative and highly effective response to help lessen the possible impacts on the community.
At all times, Council will abide by the Federal Government's latest outdoor and indoor guidelines for public mass gatherings (a ban on 500+ people for outdoors and 100+ for indoors).
Social distancing is strongly encouraged.
For a list of cancelled or postponed Council events, please see changes to events program.
Council-provided domestic and commercial waste and recycling collections are continuing as per normal schedules.
All Council-operated waste and recycling facilities are operating but the Logan Recycling Market is now closed until further notice.
Other key information includes:
The Animal Management Centre at Queens Road, Kingston, is open and operating on normal hours.
Council-run immunisation clinics are open and operating normal hours.
The six Council-run cemeteries remain open under normal hours.
The Beenleigh Customer Service Centre is now closed until further notice.
Return to News List