Logan park facilities closed to comply with latest advisory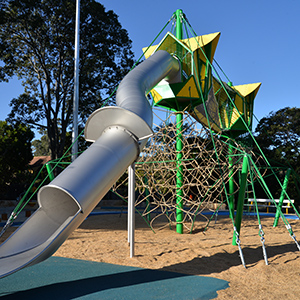 Facilities in all parks in the City of Logan are now closed in accordance with the latest Federal Government advisory relating to the COVID-19 (Coronavirus) pandemic.
The closures, which remain in effect until further notice, apply to:
Playgrounds, swings, climbing structures and water play areas
BMX freestyle and racing facilities, skate and scooter bowls, pump tracks
Outdoor gym equipment
Dog off-leash parks and areas
Free barbecues will also be turned off but public toilet facilities will remain open under existing timetables.
The City of Logan has 930 parks.
Walking or exercising in parks is permitted but must be done in groups of no more than two people with each group at least 1.5 metres apart under the latest Federal Government social distancing and mass gatherings rules.
The changes to park-use rules were made as part of preparations for the possible impacts of the COVID-19 pandemic.
Council is committed to supporting Queensland Health as the lead agency responsible for responding to COVID-19.
Our top priority is protecting the health and well-being of the community, our customers and our staff.
Council also is no longer processing park event applications until further notice.
All community tree planting and volunteer projects scheduled for Council parks have ceased until further notice.
Following the changes and advice from the Federal Government and Queensland Health, related to recreation and picnics in a park or public space:
All gated parks in Logan City Council that were closed to comply with COVID-19 restrictions, will be re-opened on Saturday morning 2 May 2020.
For the latest information on all COVID-19 related matters in Logan, go to COVID-19
Return to News List