Change approved for Logan's 2020 show holiday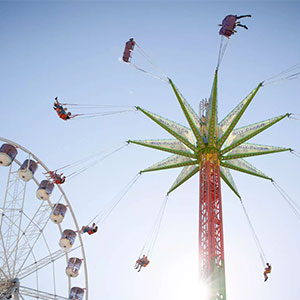 The State Government has approved a request to change the City of Logan's show holiday in 2020 to Friday, August 14 to align with Brisbane City.
Mayor Darren Power said the government was encouraging the community to take advantage of the long weekend to support local businesses, and would formally make the change through Parliament when it sits next week.
"It makes sense to have our public holiday on the same day as Brisbane residents," he said.
"Many Logan residents work or attend school in Brisbane, and Brisbane residents also work and go to school here in Logan, so it makes it easier for everyone to spend much-needed time together.
"I encourage people to make the most of the eased travel restrictions and support Queensland businesses after the COVID-19 pandemic and bushfires caused so much disruption.
"Our Visit Logan website also has some great ideas if you want to stay closer to home."
Return to News List