Council green lights new community engagement strategy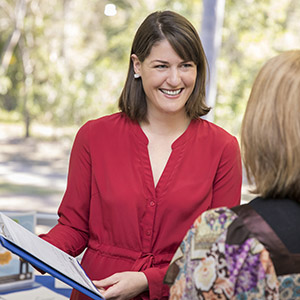 A planned community engagement strategy for the City of Logan has been reshaped in the wake of the Coronavirus pandemic.
Logan City Council was in the final stages of compiling a draft Community Engagement Strategy 2020/2022 when pandemic restrictions were introduced.
City Lifestyle Committee Chairperson Councillor Laurie Koranski said some of the strategy's focus areas were currently unable to be pursued.
Through Council's Community Engagement Strategy, we are eager to strengthen relationships between Council and the community by developing higher standards of communication with our community" Cr Koranski said.
"Ironically, seeking the community's thoughts on the strategy within the pandemic constraints has had its challenges".
"Ensuring we meet Federal, State and Queensland Health guidelines for COVID-19 restrictions and social distancing means we will have to wait until the pandemic diminishes or concludes before we look at some aspects of the strategy."
Initial community consultation will be done online.
"Once COVID-19 restrictions have eased, we plan to put in place some face-to-face consultation," Cr Koranski said.
"Until then we need to adjust to this new way of life for the foreseeable future."
Cr Koranski said the voice of the community was important to Council and the Community Engagement Strategy will deliver that.
"We want to provide residents the avenues to have a say on projects, strategies and initiatives.
"This new strategy allows that."
The community and key stakeholders will be invited to have their say on the strategy.
It will operate with the Community Engagement Framework.
This has been prepared by Council branches who engage with the community.
Return to News List