Logan Mayor supports COVID-19 response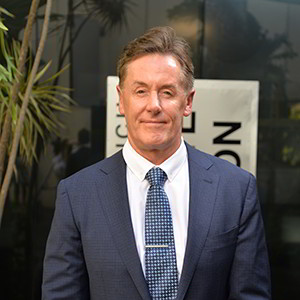 Mayor Darren Power has urged the City of Logan community to continue following all health guidelines and advisories as Queensland Health investigates three positive COVID-19 cases in the city.
"I encourage everyone to continue practising physical distancing, good hand hygiene and please stay home if you feel unwell," Cr Power said today.
A staff member of Parklands Christian College in Park Ridge and her travelling partner returned positive COVID-19 tests yesterday.
The college has been closed for deep cleaning and Queensland Health has begun contact tracing to establish the women's movements in recent days.
The third case is a sister of one of the two women, who works at YMCA Chatswood Hills Outside School Hours Care in Springwood.
That centre has also been temporarily closed.
"Logan is in this together just like we were when the pandemic first hit earlier this year," Cr Power said.
"Our thoughts go out to those impacted, and I urge everyone to please stay safe and take care of one another."
Cr Power said Council was committed to supporting Queensland Health in its efforts, and encouraged the Logan community to monitor any public health advice updates.
"Queensland Health is the lead agency responsible for responding to COVID-19 and we will provide support as required," Cr Power said.
"Our top priority is the health and safety of our community, customers and staff.
"We encouraged our community to check the Queensland Health website and Council's website for updates including where to get tested if you feel unwell."
Council said its facilities had not been impacted but it would take direction from Queensland Health on any possible closures.
For more information visit logan.qld.gov.au/covid-19
Return to News List