Join Logan Libraries summer reading club for fantasy escape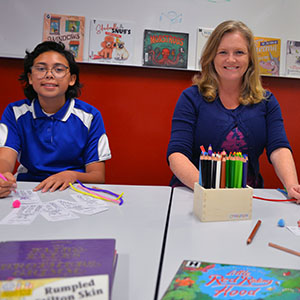 Children will be encouraged to explore myths, legends and fairy tales by joining in Logan City Council Libraries annual Summer Reading Club.
The annual reading club encourages them to keep reading over the summer at their local library to maintain their literacy skills and reading level.
The 2020-2021 Summer Reading Club opens today (Tuesday, December 1) and will run until Sunday, January 31.
Under the title Tales of Wonder, the program will feature free Summer Reading Club activity packs.

Anyone interested in taking part is invited to visit any of the city's nine libraries to obtain one.
Each pack include materials to create masks, pencil toppers and reading bookmarks.
The summer reading program encourages reading for fun.
Participants are encouraged to set their own reading challenge or goal over the school holidays.
The program is also designed to highlight library resources to new junior members and their families.
There are plenty of other free other free take home activity packs and online workshops for the school holidays.
Library members can also borrow Science kits and technology and robots from their local library.
Visit any of the Logan Libraries to enter the weekly lucky prize draw to win LEGO each time you borrow.
More information see Summer Reading Club
Return to News List