Free home-learning support at Logan Libraries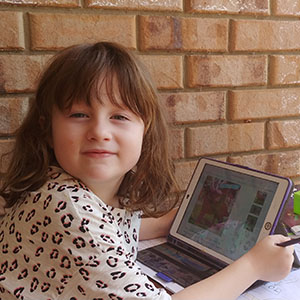 Logan Libraries has re-established its Home Learning Hub in response to South East Queensland's current COVID-19 lockdown.
Expert library staff can provide personalised help over the phone and at Logan Libraries Home Learning Hub
City Lifestyle Committee Chair, Councillor Laurie Koranski, said the valuable online service will help parents and students from prep to high school navigate home learning again.
"We want families and carers to be well-supported as they help our students adjust to these challenging times," Cr Koranski said.
Personalised help and online resources for home-based learning and fun after-school activities are features of the hub first launched in April last year.
Students can get assistance to find what they need in the library collection such as resources for completing assignments and eBooks for practising reading skills.
Home learning assistance, including reading help, is available from home by calling 3412 4100 between 9am and 5pm Monday to Friday.
For general inquiries and questions call 3412 4472, email Librarians@logan.qld.gov.au or visit Logan Libraries
Logan Libraries is also home to an extensive collection of free audibooks, eBooks, eMagazines, online learning and events for all age groups.
Use your free library card to access these resources from home or sign-up if not already a member at Logan Libraries membership
Return to News List