Homegrown series embraces original live music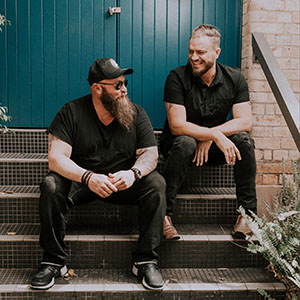 City of Logan residents will be treated to a feast of live original music in their own backyard during November and December.
A mix of established and emerging artists will perform three free gigs hosted by Logan Live.
The scheduled Logan Live Originals series (all from 5pm-8pm) are:
A hip hop and R&B night on Saturday, November 20 at Woodridge Adventure Park featuring Beauty and the Beats, Street University reps MAD, Illcit, Jade and Unison, Side Tracks, Lightskin Jonas and East Coast Alien;
A country, roots and folk concert on Saturday, December 4 at Beenleigh Town Square featuring Jaylee, Mama Juju and The Jam Tarts, Rae Leigh and Briana Dinsdale and;
A rock/punk night on Saturday, December 11 at Logan West Community Centre featuring Couch Surfers, Sloj, August River Band and Machine Age.
City Lifestyle Chair Councillor Laurie Koranski said the Logan Live Originals events would allow the community to sample the City of Logan's live music scene.
"It has been difficult to hold live music events over the past two years because of the pandemic restrictions," Cr Koranski said.
"We look forward to the community experiencing live original music from some of the amazing musical talent we have in Logan.
"The list also includes a number of artists who have been part of Logan Live over the past four years."
Bookings are essential for the three events and can be made by visiting Logan Live.
There are no crowd limits for the first two events but the third one on December 11 will be restricted to 120 people.
Logan Live is an initiative of Logan City Council and supported by the Queensland Government through Arts Queensland and educational partner JMC Academy.
Return to News List