Community safety first as Council adjusts events and services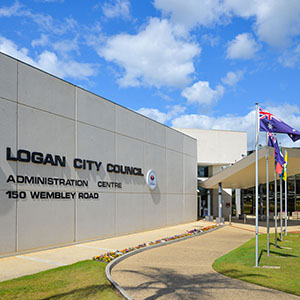 Logan City Council will adjust its schedule of public events and the delivery of some community services as we continue to navigate the impacts of COVID-19.
Logan City Council facilities are continuing to operate in line with Queensland Health guidelines.
Up-to-date information on current public health measures can be found on the Queensland Health website.
Australia Day
Logan City Council's annual Australia Day Awards and citizenship ceremony has been postponed.
The citizenship ceremony will be rescheduled for a later date.
Logan City Council's Australia Day award winners will be announced on Council's website and Facebook page on Australia Day.
Events at the Kingston Butter Factory
The Launch Party planned to celebrate the opening of the City of Logan's new cultural heartland at the Kingston Butter Factory has been postponed.
Ticket holders to the free launch event, which was scheduled to be held on Saturday, January 29, will be contacted directly and pre-booked tickets will be honoured on the rescheduled date.
The free community concert Song to the Earth, which was to be held on Saturday, February 12, has also been postponed.
The Milky Way Markets are scheduled monthly at the Kingston Butter Factory's outdoor precinct, which is also home to the Devon Pixies tea house.
Devon Pixies, which has relocated from Logan Village, is open from Tuesday through to Sunday each week.
The outdoor precinct also features a brand-new children's play space.
Logan Recycling Market
The popular Logan Recycling Market, which was due to re-open this Friday, January 21, will remain closed to the public until further notice.
The delayed re-opening will ensure Council's essential waste services, including waste transfer stations, can continue to operate.
During this time, Council staff will continue to salvage and store items to be sold at the market when it reopens.
Customer Service Centres
Council's Customer Service Centres at Logan Central, Beenleigh and Jimboomba remain open, although residents are encouraged to make use of Council's online services at this time.
Residents can report Council matters, apply for approvals, or pay rates or bills at the online services link on the Logan City Council website.
Libraries, pools and gyms
Council's libraries, pools and gyms also remain open.
Attendees to these facilities must check in and comply with current COVID-19 health requirements.
Animal Management Centre
Some operational changes are in place at Logan City Council's Animal Management Service and Council is temporarily halting some animal related services provided after hours.
Council officers will continue to provide after hours services that relate to public safety such as responding to dog attacks, wandering aggressive dogs and straying livestock.
As always, impounded animals will be displayed on Council's website at Impounded animals – Logan City Council.
Owners will still be able to collect their pets if they are impounded, however owners are encouraged to contact the Animal Management Centre via telephone prior to attendance.
Active and Healthy & KRANK school holiday programs
Council's Active and Healthy and KRANK school holiday programs are continuing.
Activities are being delivered with enhanced safety and social distancing measures.
Attendees to these activities much check in and comply with current COVID-19 health requirements.
Mowing
Mowing services are being delayed across the city following unprecedented impacts from wet weather and COVID-19. Council is aware of the issue and is working with staff to manage these impacts whilst working through the significant mowing schedule.
Council apologises for any inconvenience and thanks residents for their patience and understanding during these challenging times.
Return to News List