New procurement plan adopted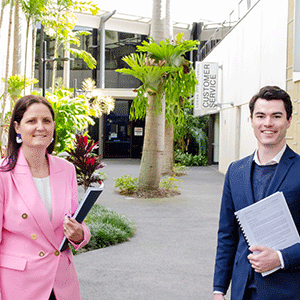 A move to more innovative and flexible procurement – which will drive social and economic benefits for the City of Logan – is a step closer for Logan City Council.


The new strategic contracting procedures will also increase value for money and improve service delivery for ratepayers and the community.
As one of the final steps ahead of the transition on March 1, Council today endorsed a contract manual and contracting plans to set out its procurement procedures for different spending thresholds.
Procurement and Appropriations Special Committee Chair, Councillor Jacob Heremaia, said the new approach would offer many benefits for the City of Logan.
"Once we go live in a few weeks' time, we'll be able to capitalise on opportunities that not only improve our bottom line, but also boost Council's spending in the local economy with local suppliers," Cr Heremaia said.
"We'll have the ability to negotiate contracts more appropriately for an organisation as large and as complex as ours, speed up our procurement timeframes and there'll also be opportunities for indigenous businesses and social enterprises.
"Council spends around half a billion dollars each year on a diverse mix of goods and services – that's a significant amount."
Governance Chair, Councillor Natalie Willcocks, said the new procurement model would align with Council's five-year Corporate Plan.
"Moving forward, the contracting plan will be adopted each year after we finalise the annual budget," she said.
"This gives the community confidence that we are taking a high-level, strategic approach to providing services and programs at every stage, from planning through to delivery.
"As one of the largest councils in Australia, we'll now have the right procurement tools in place, similar to our counterparts at Brisbane, Gold Coast and Sunshine Coast."
Queensland councils are bound by two options for procurement under legislation: default or strategic.
By applying strategic contracting procedures, Council is able to adopt, develop and implement its own procurement and contracting framework.
Council will continue to operate under the default procedures until February 28.
Return to News List