Holistic approach will build a better city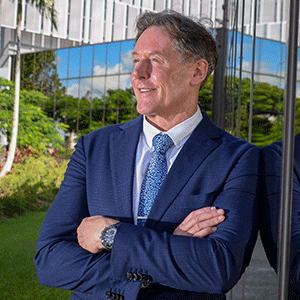 Logan City Council wants election candidates to support a future City of Logan that offers quality lifestyles, more jobs and economic growth and increased sustainability.
To achieve this requires a holistic approach to infrastructure and programs from all levels of government.
That's why Council is asking candidates to Stand up for Logan by committing support and funding to key projects in the lead-up to the Federal election on May 21.
Some of these projects will improve community safety, support the environment, create better neighbourhoods, and leave a positive legacy for Logan and South East Queensland after the 2032 Olympics.
Mayor Darren Power said Council had already allocated some funding but couldn't deliver the projects without assistance from other levels of government.
Capitalising on the 2032 Olympics is also a high priority because of the city's ideal location between the two major Olympic zones of Brisbane and the Gold Coast.
An indoor venue or facility could be re-purposed into community infrastructure for use beyond the games.
"Council is preparing a business case to outline the existing need, potential uses for the 2032 Olympics and how the space will be activated after," Councillor Power said. 
"The creation of world-class sporting facilities can lead to elite sporting pathways and training camps for future events."
Cr Power said Council was looking through a crystal ball to plan the City of Logan's future.
"When you think about the city in 20 years' time, we see cohesive communities and first-rate lifestyles, lovely natural settings and spaces where people can gather and celebrate our diverse backgrounds," he said.
"To achieve this we need to invest in programs that protect our threatened species and build resilience to climate change.
"We also have a long-term vision for our renowned safety camera network to increase the number of cameras across the city and ensure our monitoring room is upgraded to keep pace with the latest technology."
Providing more spaces for people of all ages to be active, both mentally and physically, is also of importance.
"To meet this need, Council has planned facilities such as a leisure centre at Park Ridge, an upgraded swimming pool at Beenleigh, a youth centre in Logan Central and a range of park upgrades around the city," Cr Power said.
"Our city's rapidly-growing population demands the timely delivery of all of these projects for the benefit of future generations.
"With pre-polling starting on May 9, it's up to all of us to stand up for Logan when we vote."
Council continues to track election commitments made by all candidates at Stand Up for Logan.
Return to News List