Decision confirmed on Logan investment entity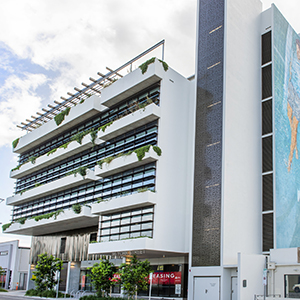 Logan City Council has today ratified its decision to begin winding down investLogan Pty Ltd as a Beneficial Enterprise.
The entity was established by Council in 2016. Council is the sole shareholder.
Mayor Darren Power said while investLogan has delivered substantial projects and initiatives, Council had decided to refocus its strategic development vision.
"I thank the investLogan Board and staff for their commitment to the city over the past six years and the efforts they have made to support Logan's economic development and future prosperity," Councillor Power said.
"We hope the projects delivered by investLogan will help create interest in future investment across the city to support our booming growth."
investLogan Chair Steve Greenwood said the entity's board and staff were proud of the work they have done.
"We acknowledge comments made by the Mayor and others recognising these achievements and the positive contribution that investLogan has made to the city," Mr Greenwood said.
He said winding down operations would take time, and his team would work cooperatively with Council to see this through smoothly and efficiently.
investLogan projects included:
The York in Beenleigh: A seven-storey mixed-use development that created 140 jobs. It sold last year for $33.52 million.
Community Housing in Marsden: Two- and three-bedroom accommodation for people with disabilities.
Mixed Business Units in Berrinba: The project in Wayne Goss Drive attracted start-up and growth enterprises.
Urban renewal project in Rochedale South: Low-density residential housing is planned for the site in Sunningdale Avenue.
Return to News List