Handy hints for happy Easter tipping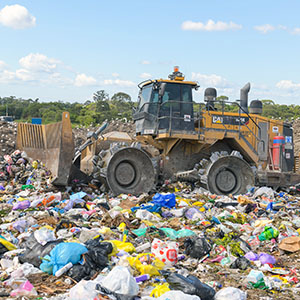 Timing is the key for those planning a trip to the tip in the City of Logan over the four-day Easter break.
Logan City Council has announced the following arrangements for Friday, April 7 through to Monday, April 10:
Browns Plains Waste and Recycling Facility (41 Recycle Way, Heritage Park): Open every day, including Good Friday (7am – 5.30pm).
Waste and recycling facilities at Beenleigh (15 Wuraga Rd, Beenleigh), Carbrook (1801 Mt Cotton Road, Cornubia), Greenbank (124 Pub Lane, Greenbank) and Logan Village (1406 Waterford-Tamborine Rd, Logan Village): Closed on Good Friday. Open Saturday, Sunday and Monday (7am – 5.30pm).
Logan Recycling Market: Closed for the entire Easter break, reopening at 10am on Friday, April 14.
Residential general, recycling and green waste wheelie bin collections: Continues as per normal schedules over the four-day holiday period. Residents are encouraged to put their bins out the night before.
Health and Waste Chair, Councillor Jon Raven, said patience and consideration are important for those attending Council waste facilities.
"It's a good idea to time your run to the tip at off-peak times such as mid-morning or mid-afternoon to avoid delays," Cr Raven said.
"And if there is a bit of a line-up, please don't take out any frustration on staff. Remember, they are working on a public holiday so you can use our waste facilities."
For more information, go to: Waste facilities – Logan City Council
Return to News List