Facade Improvement Program
The Facade Improvement Program (FIP) encourages owners and tenants to enhance their facade and help improve street appeal.
This is part of a strategy to revitalise buildings and streetscapes in eligible areas/selected urban centres.
Council will contribute $2 for every $1 invested by successful applicants up to a maximum of $10,000 (excl of GST) to deliver the facade enhancements.
Aim
To promote high quality facade improvements, enhance main street amenity, encourage improved footfall and patronage, encourage footpath dining and stimulate the day and night time economy of the city's centres.
Objectives
Improve the quality, appearance and function of Logan's centres
Assist local business and enterprises to enhance the visual appearance, quality and function of their building facade
To support local business and enterprises in increasing economic activity
Create more vibrant, active and attractive places across the city
Support local businesses in improving the city's day and night-time economy – an identified priority for attracting and retaining skilled labour
Round 1 - 2022
Round 1 of the FIP was launched on 17 January 2022 and applications were invited until 14 April 2022. A total of 48 eligible applications were received with a total funding request of $194,178.
A total of 15 applications were approved to receive funding based on the merits of their project proposal, which was assessed against the program's key assessment criteria. Funding of approximately $58,000 was allocated catalysing approximately $170,000 of works within the City of Logan. The program demonstrated its value in stimulating a sizeable economic investment within the city.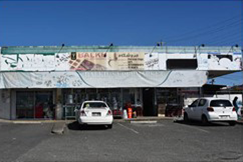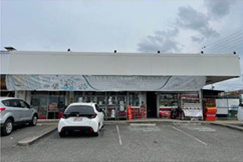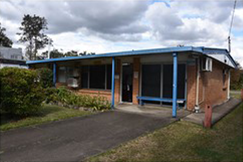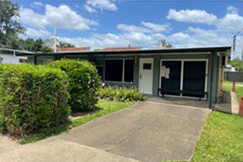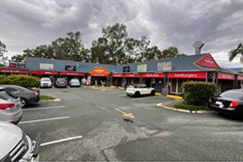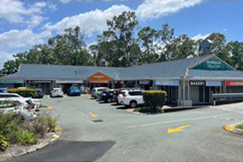 Round 2 – 2023
Key lessons from Round 1 have informed the revised FIP guidelines for Round 2, including changes to the eligible locations, maximum project funding and assessment criteria, to better align with Council efforts to improve place making opportunities.
Eligibility
The Facade Improvement Program is open to landowners or tenants (with landowners written consent) of business premises within the following identified areas:
Beenleigh Local Plan area
Logan Central Local Plan area
Springwood Local Plan area
Meadowbrook Master Plan area
In addition to the above, Council will consider any application within a centre zone that can demonstrate it positively contributes to Council's Night Economy Strategy.
Consideration may also be given to applications that fall outside of these areas, subject to funding availability and the quality and creativity of the proposed works.
The application must relate to a property with a ground floor business that directly adjoins a road or open space and is open to, and trades with, the public.
Who cannot apply
Properties owned or managed by Logan City Council or a State or Federal Government
Properties owned or managed by employees of Logan City Council, Councillors or other government agencies
Properties with overdue debts owning to Logan City Council
Properties that have previously benefited from FIP funding
Properties that are used exclusively as a private residence.
What works can be applied for?
What type of works will be funded?
Painting of building facade, windows and awnings
Awnings / shade devices
External materials or detailing
Improving accessibility
Signage upgrades
Removal or screening of Air Conditioning units
Removal of roller shutters or security grilles
Enhancement of heritage features
Greening of facade
Upgrade of screens or fencing
What type of works will not be funded?
Improvements already completed
Standalone advertising structures
Purchase of buildings or property extensions
Routine maintenance or cleaning
Fixed planter boxes or furniture
How and when?
Applications can be submitted through our SmartyGrants portal. Applicants will be requested to demonstrate how their proposal contributes to the aim and objectives of the program. We will provide guidance material to prepare applications and encourage all applicants to contact us to discuss their project.
Council will invite applications for the Logan Facade Improvement Program Round 2 funding between 3 February 2023 and 5 May 2023.
How to apply and assessment criteria
For an overview of how to apply, plus the assessment criteria and process, please visit How to apply and assessment criteria.
More information
For more information about the program, please see:
If you need more information after reading these guidelines, please call our Place Making and Urban Design team on (07) 3412 3412 or email placemakingandurbandesign@logan.qld.gov.au